Keep Your Kids Organized and Productive as They Learn From Home
With the new school year approaching fast and the spread of COVID-19 preventing most children from attending school in a normal capacity, parents and children are faced with new challenges as they enter this new school year.
Whether your child will be learning remotely, attending the classroom, or doing a hybrid of both, more than ever, there's a need for a dedicated space in your home for school work and concentration.
Here are our tips for creating an at-home school station that will help keep you and your child(ren) organized and productive as we embark on this new school format.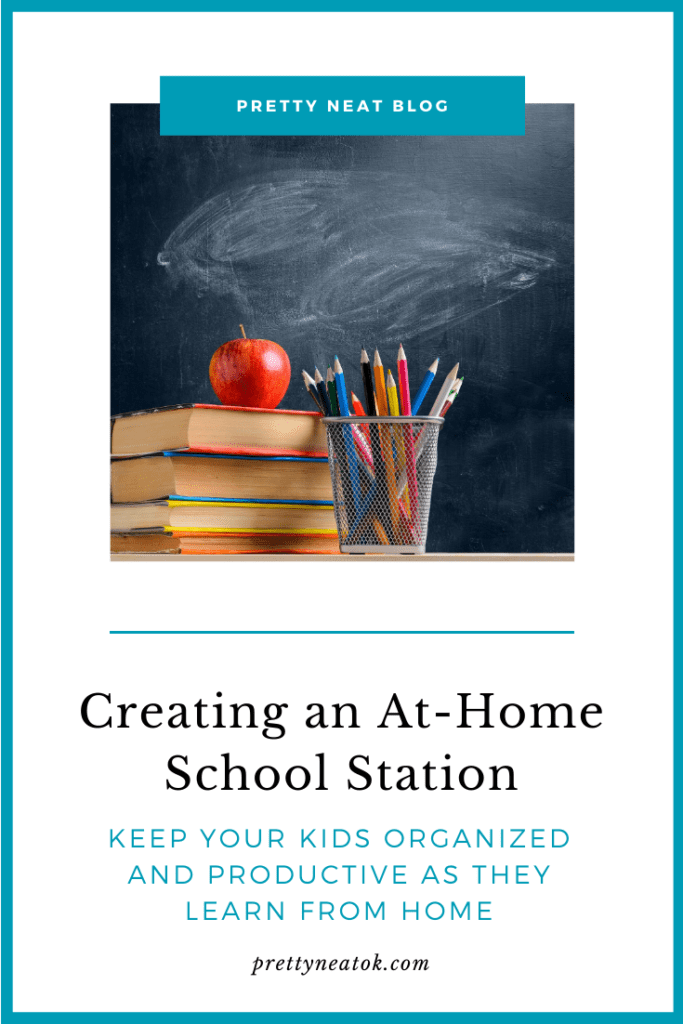 Get Creative
Don't stress over the fact that you don't have a dedicated office space available in your home for your child to learn, you don't have to recreate a classroom setting! All your child needs is a quiet, comfortable, clutter-free space that will encourage and allow them to spend some time each day concentrating and learning.
Ideas for places to set up a workspace include a bedroom, kitchen or dining room table, a quiet nook in the living room, etc. All that's really required is a space where your child can set up his or her laptop and books and that has good lighting.
Keep It Tidy
Ideally, the space you dedicate to home learning would be used solely for that purpose so that your child can spread out their things and have the space largely undisturbed. However, sometimes the desk is the kitchen table, and the kitchen table is used for other activities.
The key to making a universally used space work for your child's academic needs is to keep the desk as clear and free of unrelated clutter as possible. For example, if your child is working on a desk in the entryway that is used as a catch-all for mail, keys, etc., tidy the surface up, clearing away any clutter so that your child can work undistracted.
Get The Right Tools
If you're feeling overwhelmed by how you're going to keep everyone organized and on-task, getting some organizational tools will help keep you and your child focused and remain organized while keeping your home tidy. Here are a couple of tools we recommend:
This rolling cart: With this cart, your child can store all of his/her school materials and supplies on the three included shelves. This can be rolled out into the at-home school space during school hours and rolled back away when school is done for the day. This eliminates the problem of books, papers, and other materials being left scattered all over and creating chaos and confusion.
This desktop file: Speaking of papers, your child will likely have a lot of them. A desktop file folder like this one has several folders within it so that you can separate and organize all the important papers by class or activity.
This rotating desktop organizer: This product is amazing for keeping pencils and other school supplies at reach. It spins for easy access and makes clean up simple!
Take a Deep Breath, You Got This!
Times are challenging, to say the least. We're all feeling the strain of "the new normal," but with a little time and creativity, we can help ease our children into their new school situation and promote a healthy, happy school environment at home.
Staying organized and arming yourself with the right organizational tools will serve to help both you and your child stay on task and get the most out of learning from home.
If you need help getting your space school ready we want to help! School stations are so important and we are pros at getting them set up. Contact us here, and take a look at our organizing services.