Move Management Services
OKC Move Management Specialists
Moving, relocating, downsizing, or selling your home? We can simplify the process.
Pretty Neat can help before your move with decluttering, organizing, and simplifying your space. As an added bonus, an organized home looks bigger, cleaner, and on average sells faster!
The best part? We even unpack and set up your new home for you. You don't need to lift a finger!
Start organized, stay organized!
This service will help decrease your overall stress and make the moving process efficient.
Hourly Packages (1 hr per Organizer on site)
$75/hour
Custom packages available*
| | |
| --- | --- |
| Bronze | 16 hrs - $1150 (save $50) |
| Silver | 40 hrs - $2800 (save $200) |
| Gold | 60 hrs - $4100 (save $400) |
| Platinum | 72 hrs - $4750 (save$650) |
Monthly Organization Subscriptions are available     
---
Pretty Neat Testimonials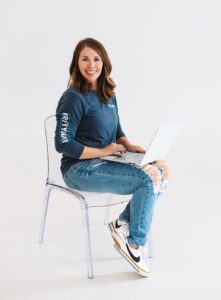 I cannot begin to tell you how 'impressed' I was with Audra and her company Pretty Neat. First of all, Audra and I did ALL of our communication 1500 miles away...Oklahoma City to Seattle. She communicated efficiently and effectively. Audra was crystal clear on the project and came on the appointed date and the appointed time 'ready to go' ! Audra and I communicated...decided who would be doing 'what' and who would be doing 'what when'. Audra, wrapped, packed, organized and delivered donations of FOUR ROOMS in 4 hours ! She did not stop...she did it ALL with a genuine smile on her face and genuine desire to 'assist her client'..... I own and operate 23 full service restaurants....If ALL my vendors were like Pretty Neat....I would be a very successful man. Audra has my contact information. Any of her potential clients can call me anytime. I will do everything I can to support Pretty Neat and Audra's success!
Audra, was on time and ready to work when she arrived. She worked fast and efficiently. Audra helped us unpack from a move and organize as she worked. GREAT JOB!
We were in transition to a new home, and making our new house organized and much more functional was a priority. Was extremely happy with the end results. She met and exceeded our needs and expectations. Would not hesitate to use this business again.
Audra was very helpful in getting my home set up and organized after we moved. She was very efficient and helped keep me focus on the task at hand so we could get rooms set up and organized quickly. She also was able to come and help me pack/ declutter before we moved to make the process go smoother. I loved that she was non-judgmental and how she even took the time to load up things we needed to donate and drop these off for me. I would highly recommend her!