20 Gifts to Give This Christmas
It should come as no surprise that we are all about USEFUL gifts here at Pretty Neat. All too often we find items that our clients have been gifted, which are taking up valuable space in their homes, that they keep simply because they would feel guilty to part with it. Even if they don't use or like that item.
During this time of year, it is very tempting to buy things for the sake of "buying" so we can check off all the people we need to purchase for. However, purchasing with purpose is key!
That's why we've put together a holiday gift guide that includes experience and practical gifts you can give your friends and family that they will not only use but enjoy!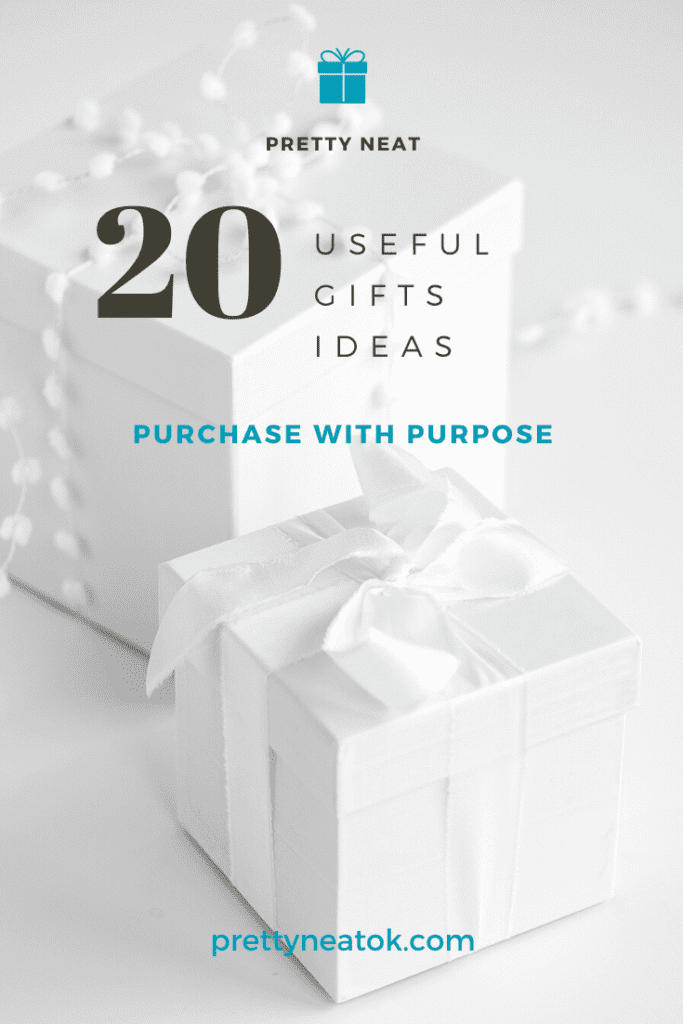 What is an experience gift?
An experience gift is using your money to give someone an experience rather than purchasing them an item. Some experience that will enhance their life or bring a smile to their face.
In case you need a little inspiration check out the list below.
Photography Session – This is a great gift for a family! Even better for grandparents that want their kids and grandchildren all in one photo to display in their home.
Escape Room – Escape rooms aren't just great for families. This is also a wonderful option for a group of friends, teens, and college kids for weekend fun!
Cooking Class – Know someone that really wants to learn how to cook, or maybe wants to take their skills to the next level? Give them the gift of a cooking or baking class.
Movie & Concert Tickets – Great for a girl's night out or for a date night. Tip: Most local credit unions will have special rates and provided discounted tickets to local theaters.
Massages and Spa Days – Nothing says "I love you" like a day at the spa. Treat a mom, sister, or girlfriend for a day of relaxation and pampering.
Memberships – Have someone in your life that would enjoy a membership to a local zoo, theme park, or museum?
Car Starter – This gift is a mix between item and experience. If you have a loved one that lives in a cold state, there is no better gift than a car starter. Give the experience of keeping them toasty warm so they don't have to go outside to start the car. They can do it with the simple push of a button.
Child Care – Perfect for busy parents that need a date night out together.
House Cleaning Service – This may not be an adventurous life experience, but how much more could a person in your life do if they didn't have to stress about cleaning their home?
Gift Cards – Great for anyone on your list. You provide the funds and they get to spend it on something they love.
Pro Tip: Give the gift of getting organized. We offer gift certificates for each of our organizing packages. This makes a great gift for anyone looking to start their New Year off organized and clutter-free!
Useful Gifts
Below are a few gifts that you may not have considered but are extremely useful and make everyday life much easier. Links are also included for easy shopping!
Above all remember the reason for the season and take time to slow down and enjoy time with family and close friends. The holiday will be over faster than you think, and it shouldn't all be spent stressing over shopping lists or standing in check out lines.
---
If you need a little help this holiday season preparing for guests or decluttering kid's rooms to make space for new toys, we want to help you!
Schedule a free consultation here and the Pretty Neat team will have your space ready for the holidays.